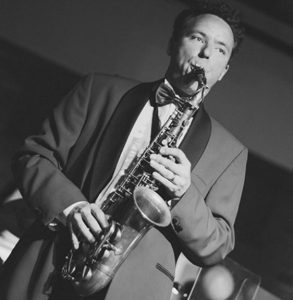 Dear Visitor,
My name is Daniel Daemen and prior to my music career as a Jazz saxophone player, I worked for several years as a repair man at a music shop in Belgium. I have had a unique opportunity to study this fine craft with a worker from the Selmer factory in Paris. This experience gave me great insight into the wonderful world of what I consider to be the most wonderful instrument of all times! In 2012 I decided to open my own repair workshop in the Netherlands.
My repair services include overhaul, dent work, soldering and complete restaurations of old masterpieces like Buescher, Conn, The Martin, King, and so on. Improving the intonation on vintage and also new saxophones is an important part of my work.
My focus is on repairing a saxophone and making it a reliable friend for years to come.
My work is done with the greatest care and attention to detail and I only use specialized tools for the job.
I specialize in removing play in the keywork of a saxophone. This mechanical aspect of the instrument is the most time consuming part of an overhaul, but without doing this the pads will never seal as they should.
As a professional player with years of experience under my belt, I understand the importance of having a reliable instrument that has been worked on with the utmost care to play at its best.
Thank you for visiting my website and hope to hear from you soon,
Daniel Daemen